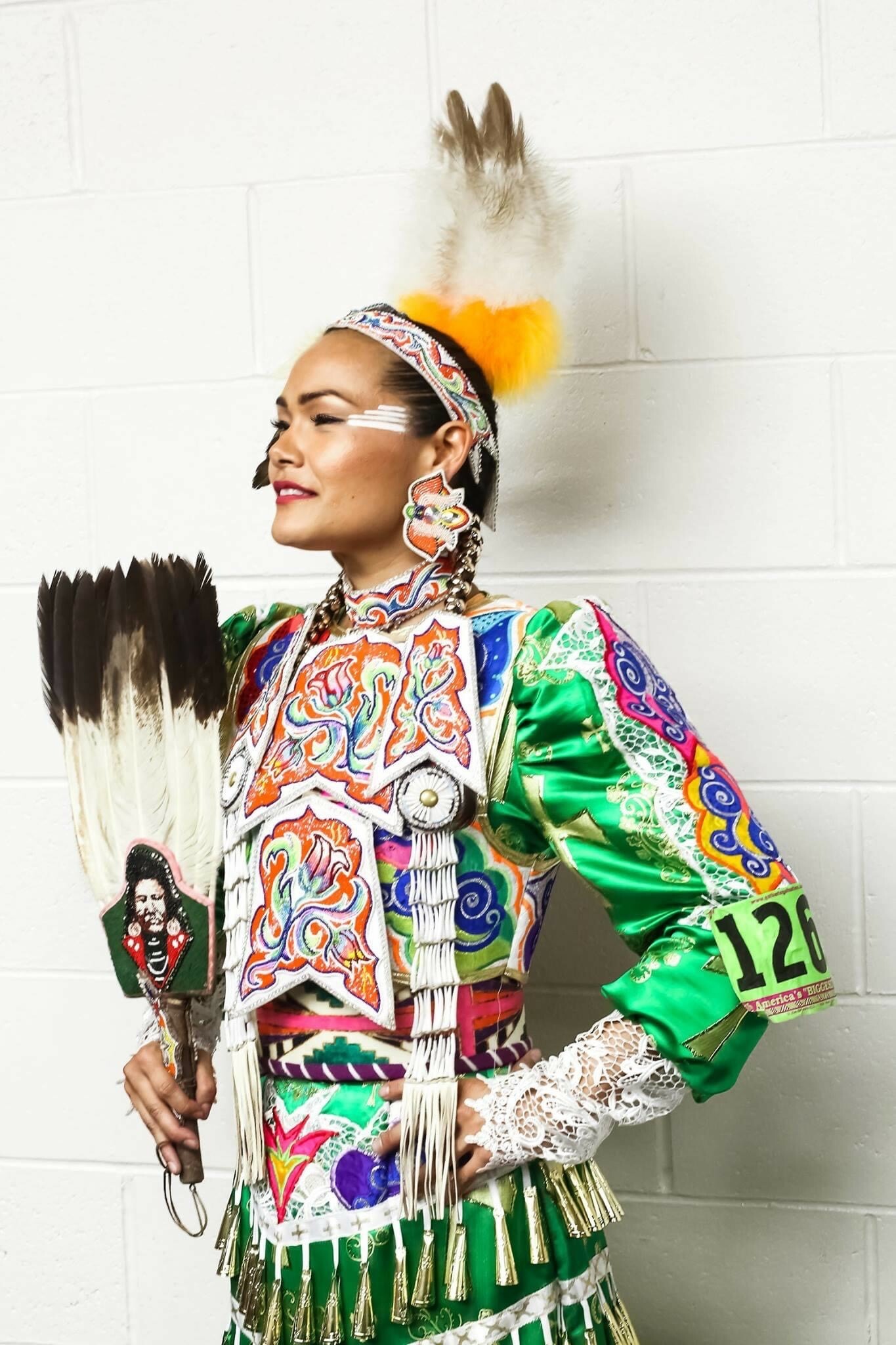 From the Bowery Ballroom to the Sydney Opera House, the intertribal dance troupe Indigenous Enterprise is bringing traditional native dances centerstage. Presenting various powwow dance styles and dazzling regalia, the group drew the attention of NBC's "World of Dance" on social media, and earned a place performing for Joe Biden's presidential inauguration. Indigenous Enterprise premiered "Indigenous Liberation," a stage performance that combines tradition and tech, last fall at the Joyce Theater in New York City. The troupe took the show to Los Angeles in March, performing at REDCAT in the Walt Disney Concert Hall Complex.
Dancer Acosia Red Elk of the Umatilla tribe recalls her performance on the stage at the Joyce. "I felt a little bit insecure because we had done nothing like that before," the world-champion jingle dancer admitted.
A great Video to watch here: https://www.pbs.org/video/indigenous-enterprise-girdt9/
These native dances are typically performed at competitions and powwows, and Acosia and the members of Indigenous Enterprise learned to adapt their styles for a more formal theater crowd. "We are trying to build bridges through art," she said. "Every single one of us has learned about our own traditional cultures, powwow culture, and different cultures and their dance styles…that was the thing about the show at the Joyce."
The 42-year-old dancer has been dancing for more than half of her life. Acosia has competed at several dance competitions, including the Gathering of Nations Powwow in Albuquerque, New Mexico, winning in several categories, but her main specialty is in the jingle dance. As a young girl, Acosia would attend powwows and admired the jingle dancers the most. "I had dreams about being a jingle dancer," she said, "They say that most jingle dancers will dream about it before they ever become a jingle dancer." The dance is also known as the healing dance or prayer dance as legend has it that a young girl was healed by the sound of jingles made by tin ornaments clinking together on a dress.
When she was six years old, Acosia was caught on fire, leaving her with scars, followed by a low point in her life. Some years later, her sister made a dress for her and encouraged her to start dancing. "It completely changed my life," she said. "Dancing healed me from the inside out. As a jingle dancer, [I] feel a responsibility to be on [my] best behavior, be kind to others, think good thoughts, [and] remember to pray even when [I'm] out there dancing in competition."
Source: https://www.pbs.org/articles/pbs-for-the-arts-acosia-red-elk